"Him We Proclaim" Embroidery Digital Download
Wishlist
Transfer Pen

Every kit includes a transfer pen.

If you'd like to remove your transfer pen, use discount code: REMOVEPEN at checkout
Add a gift message

Please use the "note" section in checkout to include a free gift message. When you include a note, the shipping cost is automatically removed from the order.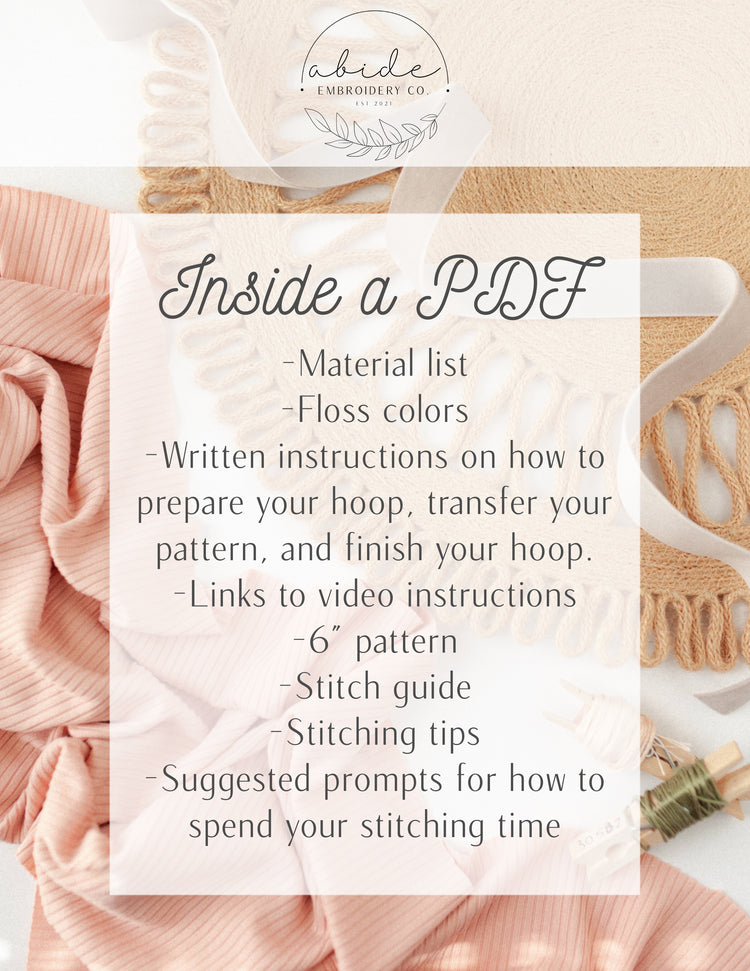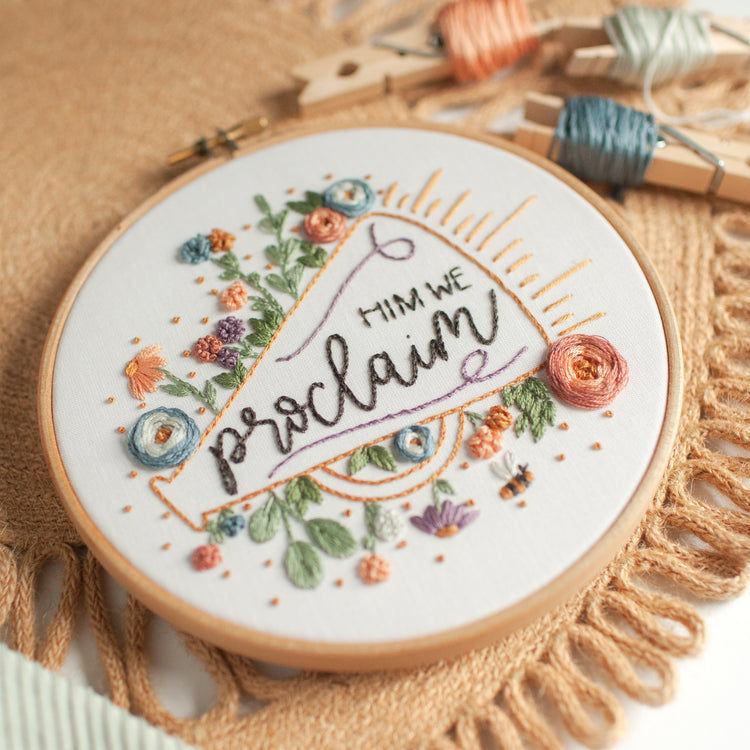 Product Details
NOTE: This is an INSTANT download PDF pattern. You will not recieve a physical object in the mail.
"Him we proclaim, warning everyone and teaching everyone with all wisdom, that we may present everyone mature in Christ."—Colossians 1:28
This pattern is designed for a confident first time stitcher or a stitcher with a few embroidery projects under their belt. While the stitches aren't any more complicated than other designs I offer, there is a lot more going on in this piece which can be a bit more overwhelming for someone who may have never stitched before.
Worried you can't do it? Don't be! With video tutorials teaching you the individual stitches, I believe you'll be able to complete this piece with no problem. Still not feeling confident? I am always one email away from helping you anytime you need it.
Inside the PDF is:
- Materials list
- Starting hoop & transferring design instructions
- Stitch and color guide
- 6" pattern design
- Instructions on finishing hoop
- YouTube links for tutorials on every step from starting your hoop, to specific stitches used in this pattern, and finishing your hoop.
Which is right for you—a PDF or a Kit? 🤔
PDFs are great for
✂️Experienced stitchers who already have plenty of supplies
✌🏼Someone who wants to make multiple hoops of one design
📚 The learner—someone who wants to take the time to learn about the supplies and shop for it themselves.
Him We Proclaim pattern
What a beautiful pattern. The instructions are clear on how to create your own hoop. Step by step with pictures makes this a good choice even for a fairly new stitcher
So fun and beautiful design!
I loved getting to create this design on my own. It was a beautiful design that was the right mixture of different stitches (some new ones for me) and colors. I gifted this to a friend and she loved it!
Him We Proclaim
I love the variety of the colors, the busyness of the design and the simple beauty of the text. It just all came together so beautifully.