"Fear Not" Embroidery Digital Download
Wishlist
Transfer Pen

Every kit includes a transfer pen.

If you'd like to remove your transfer pen, use discount code: REMOVEPEN at checkout
Add a gift message

Please use the "note" section in checkout to include a free gift message. When you include a note, the shipping cost is automatically removed from the order.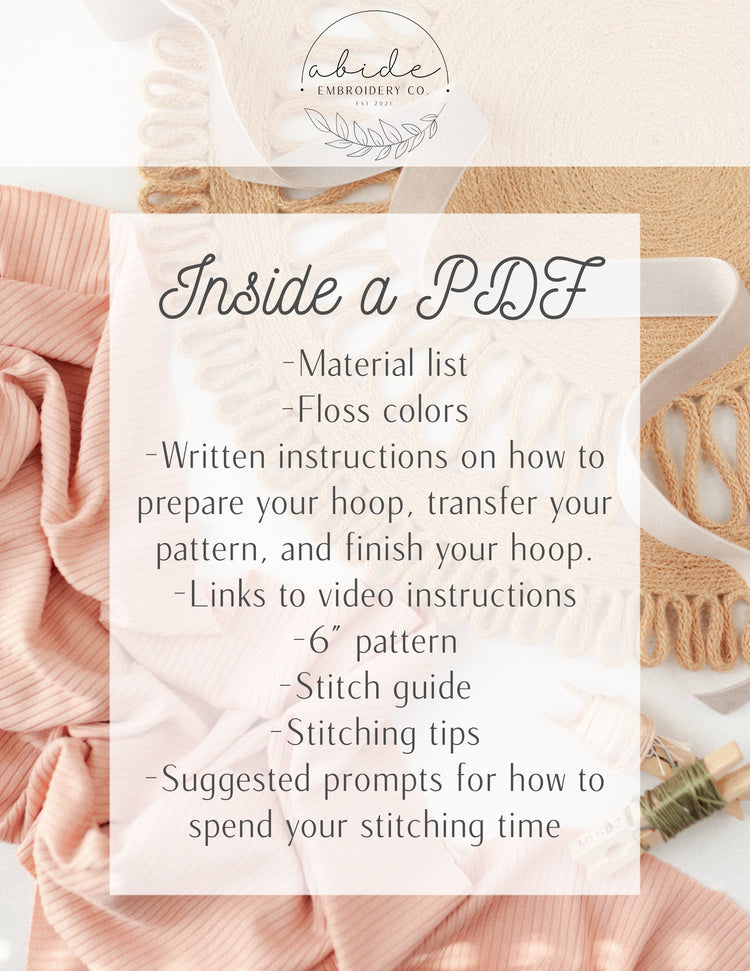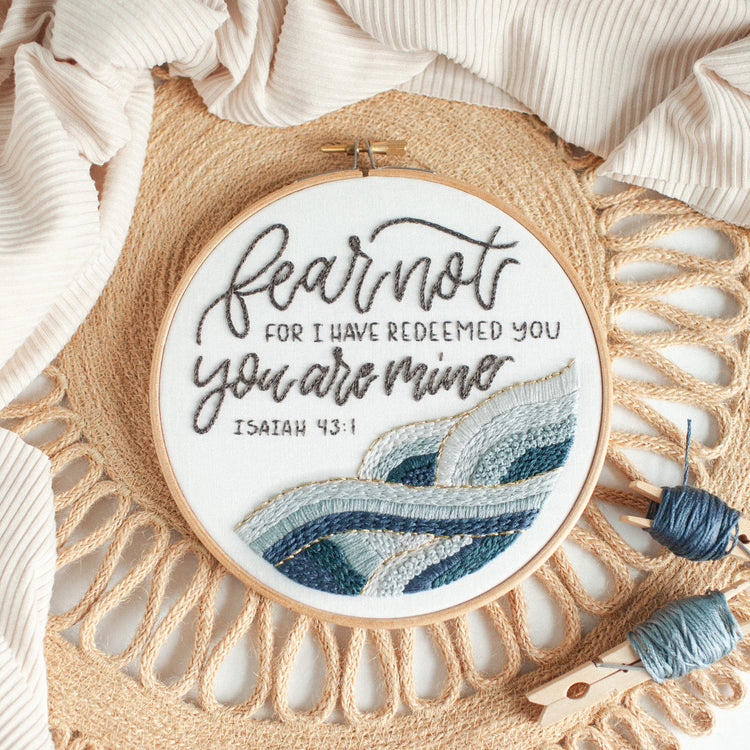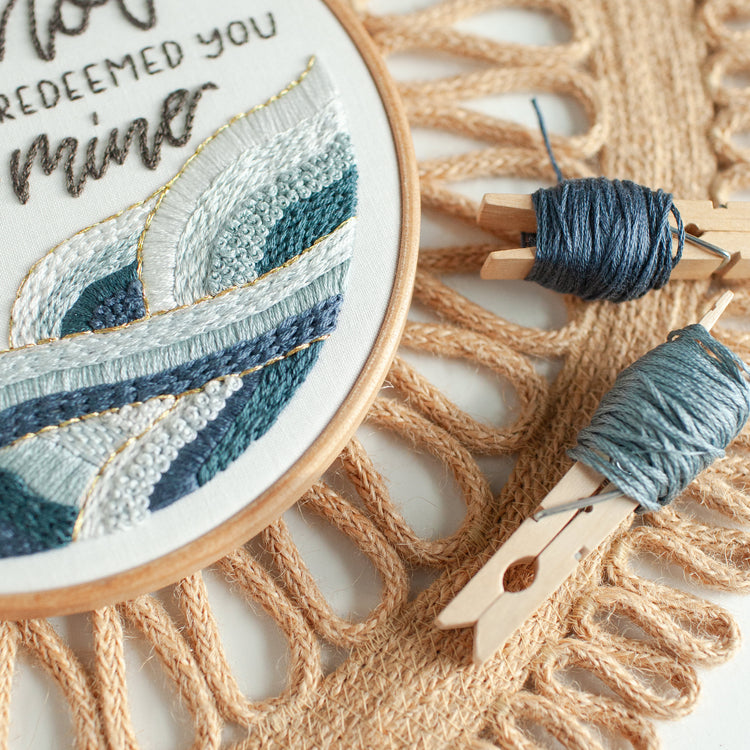 Product Details
NOTE: This is an INSTANT download PDF pattern. You will not recieve a physical object in the mail.
"Fear not, for I have redeemed you; I have called you by name, you are mine. "—Isaiah 43:1
This pattern is designed for a confident first-time stitcher or a stitcher with a few embroidery projects under their belt. While the stitches aren't any more complicated than other designs I offer, there is a lot more going on in this piece. "Do I think you can do it if you've never stitched before?" 100%. And if you ever have a hard time, I am just one email away!
Inside the PDF is:
- Materials list
- Starting hoop & transferring design instructions
- Stitch and color guide
- 6" pattern design
- Instructions on finishing hoop
- YouTube links for tutorials on every step from starting your hoop, to specific stitches used in this pattern, and finishing your hoop.
Which is right for you—a PDF or a Kit? 🤔
PDFs are great for
✂️Experienced stitchers who already have plenty of supplies
✌🏼Someone who wants to make multiple hoops of one design
📚 The learner—someone who wants to take the time to learn about the supplies and shop for it themselves.
Stunning piece and the guide is extremely easy to follow
Don't over think it, you can totally do this! This is one of my absolute favorite parent, the texture and colors are beautiful. I've stitched about seven of Sarah's patterns. I started as a novice, but her videos and digital guides gave me the confidence I needed to take me to the next level. I have also purchased patterns from other shops, and have found other digital guides to be less than impressive. If I'm ever stuck on some thing and I need help with a stitch I always go back to one of her videos. I also love that the digital guides have clickable links. It makes this hobby so enjoyable.
Fear not embroidery design
Beautiful pattern with easy to follow guide and range of stitches - really lovely colours and choice of verse.
Great as always!
I've enjoyed this pattern just as much as all of her other patterns! It's so organized and easy to follow-MUCH better and more detailed than other companies.
Beautiful!
I love all of Abide's patterns. This one was no exception.
Great Pattern
I love the textures in this pattern and the mediation Sarah suggests! My only gripe is that some of the stitching instructions are only available in 10-15min long videos. This makes the project hard to do quietly, or in public spaces, or to do a quick catch up how to on a stitch. Wish there were simple pictures and explanations for those of us who only need a refresher. Other than that, love the project and will buy from Sarah again!