Behold the Lamb of God, Jesus in the Manger, Christmas Ornaments Digital Download
Wishlist
Transfer Pen

Every kit includes a transfer pen.

If you'd like to remove your transfer pen, use discount code: REMOVEPEN at checkout
Gift Wrapping 🎁

Purchasing your kits as a gift? Let me know and I'll make sure they are packaged in such a way that they are gift ready!
Add a gift message

Please use the "note" section in checkout to include a free gift message. When you include a note, the shipping cost is automatically removed from the order.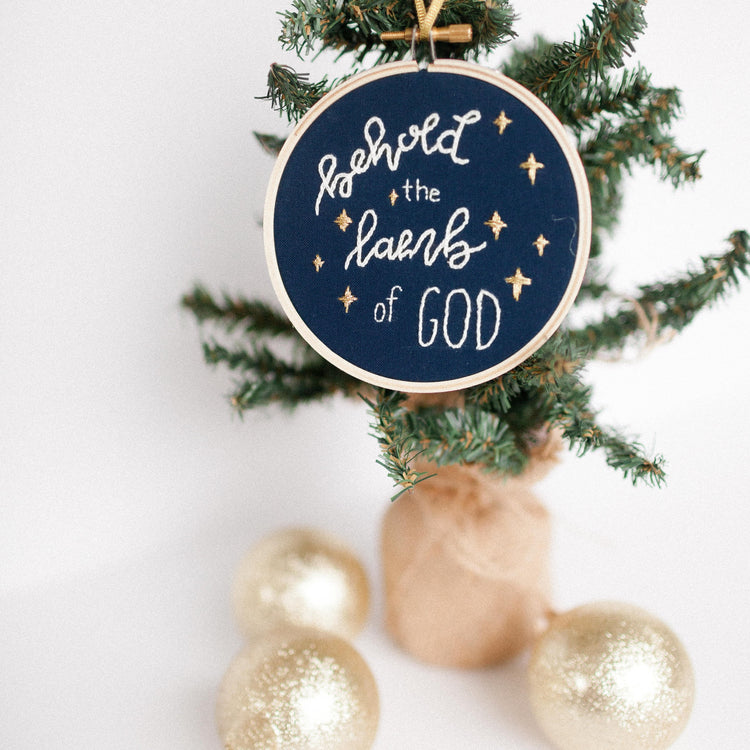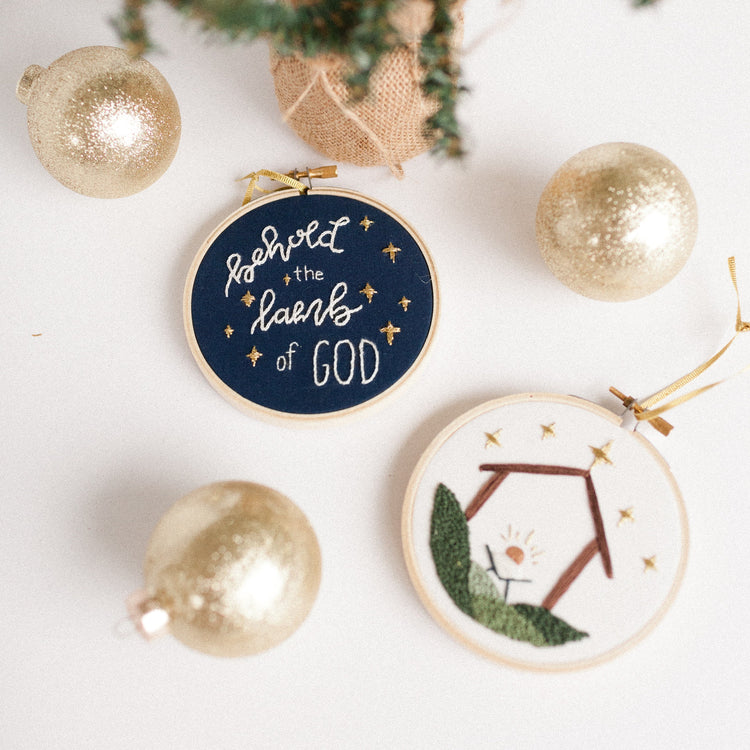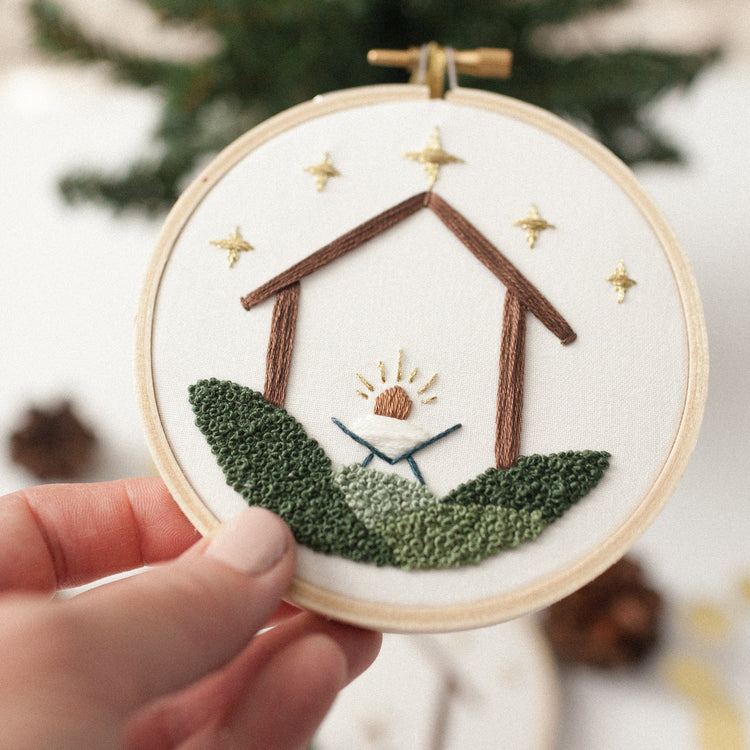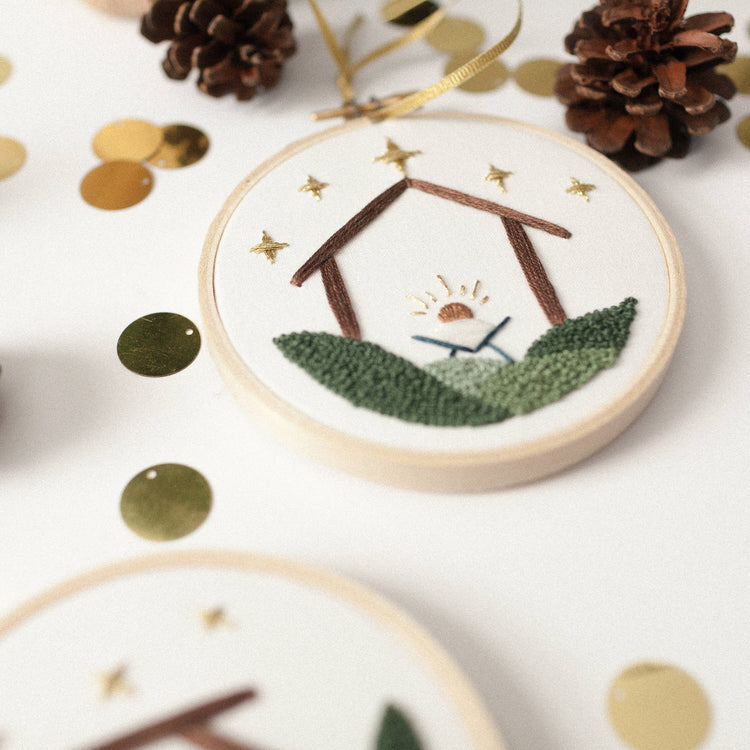 Product Details
NOTE: This is an INSTANT download PDF pattern. You will not recieve a physical object in the mail.
With this purchase you'll receive two ornament designs—Jesus in the manger, and "Behold the Lamb of God". Both designs fit a 4" hoop.
This PDF is perfect for brand new stitchers who want to learn more about purchasing their own craft supplies or an avid embroidery artist who has all their supplies already at home! 
Worried you can't do it? Don't be! Most of my stitchers are brand new to embroidery and find great help with YouTube tutorials that are included with each design! Need more assurance? Reach out and I'd be happy to alleviate any fears you may have!
- Materials list
- Starting hoop & transferring design instructions
- Stitch and color guide
- 6" pattern design
- Instructions on finishing hoop
- YouTube links for tutorials on every step from starting your hoop, to specific stitches used in this pattern, and finishing your hoop.
I love making these Christmas ornaments!
So grateful for this cute project that I can gift my friends! I love being able to buy pdfs from Abide and follow the patterns but also being able to be creative with colors of floss and fabric!
Beautiful
I haven't tried them yet, but they seem simple and beautiful. I look forward to getting started!
Beautiful for gift giving
I'm excited to gift these ornaments to our youth leaders at church. They've been working so hard to fill in while we look for permanent help. They love our kids so well. I think they'll appreciate the message and work behind these patterns. Thanks for all you're doing.
Beautiful PDF
I'm really impressed with the PDF and videos on YouTube to help me do this project! I am a brand new beginner but I'm getting the hang of the French knot.