Water-Soluble Stick and Stitch Stabilizer Sample Pack (3 Pages), Printable Embroidery Transfer Paper
Wishlist
Transfer Pen

Every kit includes a transfer pen.

If you'd like to remove your transfer pen, use discount code: REMOVEPEN at checkout
Gift Wrapping 🎁

Purchasing your kits as a gift? Let me know and I'll make sure they are packaged in such a way that they are gift ready!
Add a gift message

Please use the "note" section in checkout to include a free gift message. When you include a note, the shipping cost is automatically removed from the order.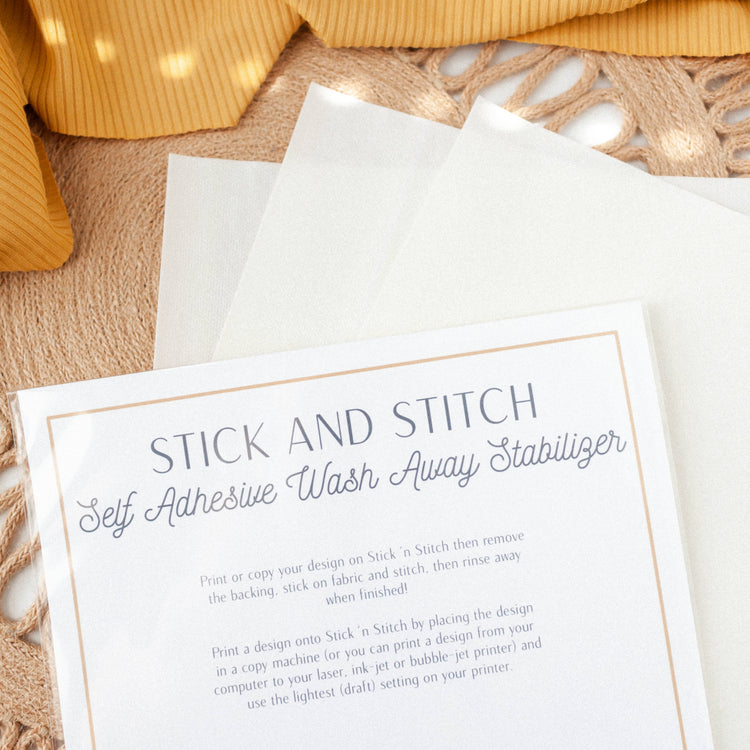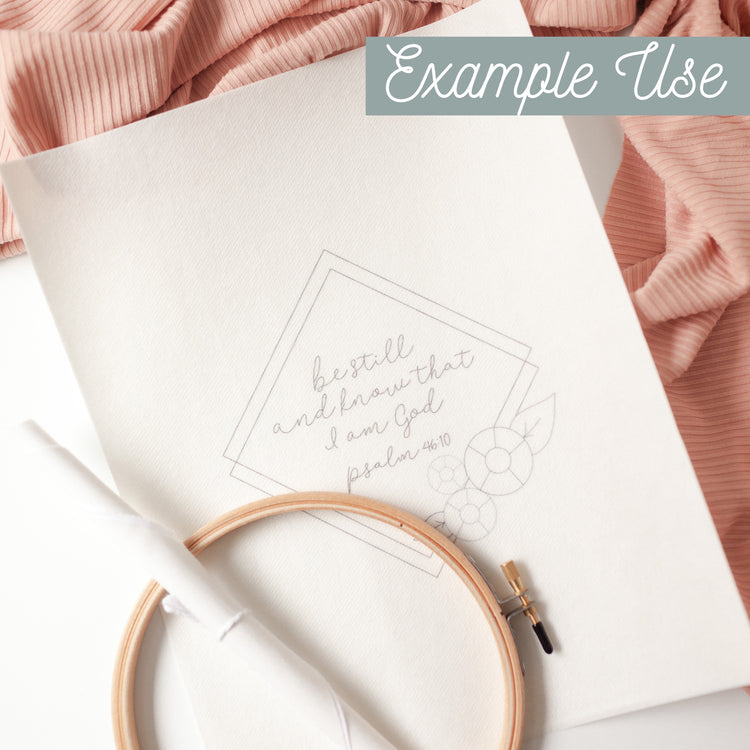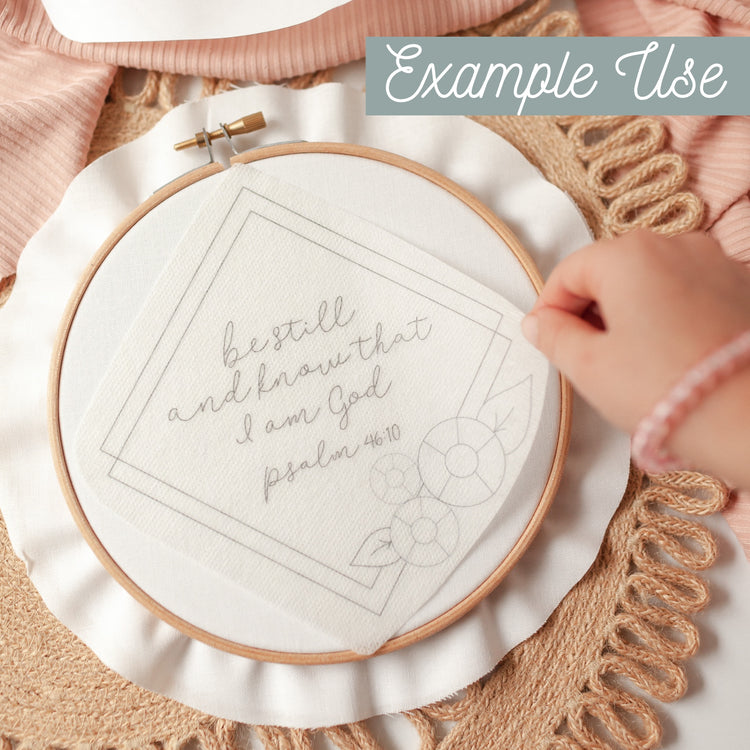 Product Details
Ya know that feeling of taking 15 minutes to trace a pattern only to realize you messed up? Yeah, I know, tracing patterns isn't everyone's favorite. Which is exactly why I'm introducing the water-soluble stick and stitch stabilizer sample pack! 
Don't let tricky embroidery projects put you off. Our water-soluble stick and stitch stabilizer comes with a sample pack of 3, 8.5x11" pages of printable embroidery transfer paper, giving you an easy way to approach to transferring your pattern with added stability and confidence.
Printing a design is as easy as loading the paper into your laser, ink-jet, or bubble jet printer! Once the pattern is printed, you can cut away any access paper and peel the backing off your sticker. Place the sticker on fabric and stitch away. Once you are done stitching, you can rinse away the remaining pattern. 
Super Helpful Tool
The Stick & Stitch Printable Transfer Paper was the perfect solution for my recent project. I was stitching on a thick pillow cover with dark colored fabric. The transfer pens I have used in the past for light colored fabrics did not work. The instructions Abide provided with this sampler pack were very clear and helpful. My project turned out great and I can't wait to try the stick and stitch paper on another piece very soon!