"Great Is Thy Faithfulness" Stick & Stitch Embroidery Patterns
Wishlist
Transfer Pen

Every kit includes a transfer pen.

If you'd like to remove your transfer pen, use discount code: REMOVEPEN at checkout
Gift Wrapping 🎁

Purchasing your kits as a gift? Let me know and I'll make sure they are packaged in such a way that they are gift ready!
Add a gift message

Please use the "note" section in checkout to include a free gift message. When you include a note, the shipping cost is automatically removed from the order.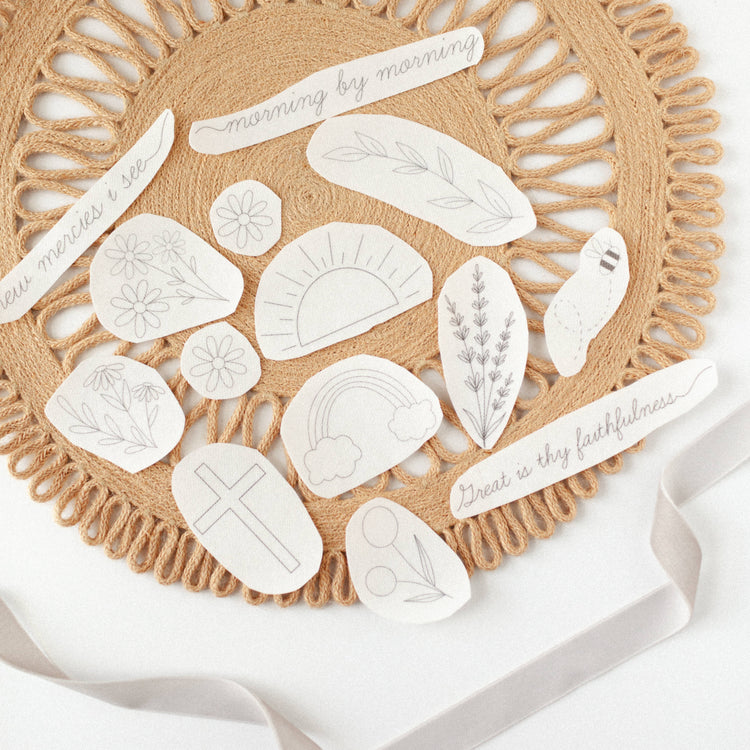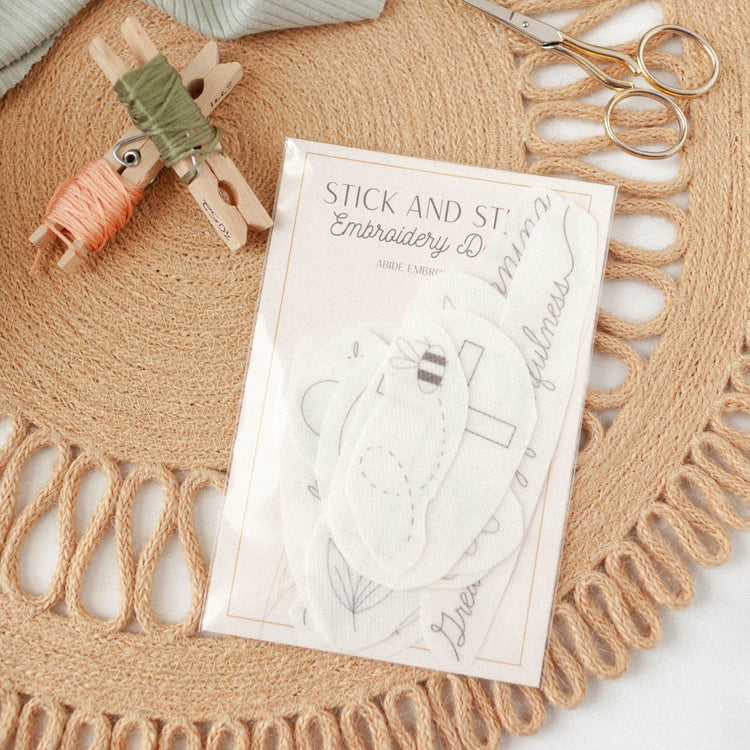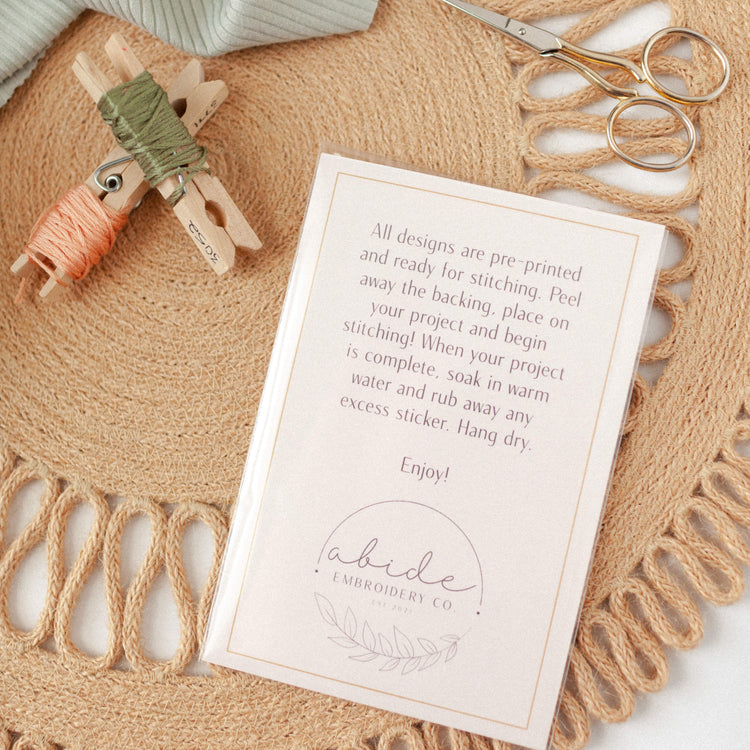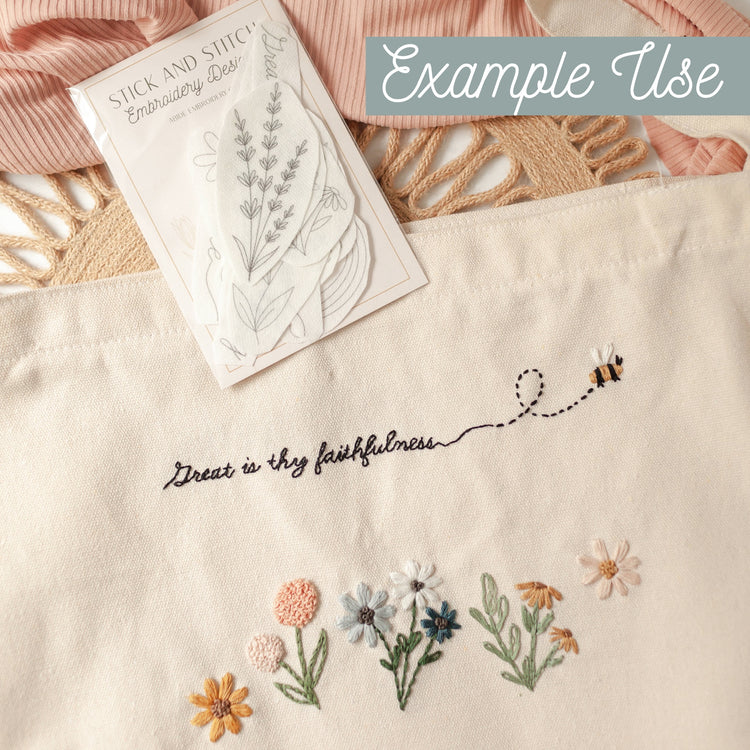 Product Details
Our newest stick and stitch pack based on Great is Thy Faithfulness includes 14 designs that you can mix and match on any stitchable surface! From canvas bags, tea towels, hats, or on just a regular embroidery hoop with fabric, the stick and stitch packs help you make a one of a kind design just for yourself.
All 14 designs are pre-printed on a water soluble sticker that can mixed and matched for a one time use. Pick one design, or a combination of designs to be stitched on clothing, canvas bags, hats, or tea towels. 
Each pack includes basic instructions on the packaging but also an 11-page PDF that includes suggested materials, suggested stitches, and links to YouTube videos.
Please note: Stick and stitch packs are designed for a more advanced stitcher. While some basic instructions will be given in your pack (shown in photograph), and in a QR code with your purchase, I do suggest you have some prior knowledge of embroidery before embarking on stitching outside of a hoop and fabric. 
Great gift!
This is a great gift for a new stitcher! Love the options and quality of the product. The colors and pattern are beautiful!
Love this kit!❤️
I absolutely love everything about this embroidery kit! From the concept of meditating on scripture while making something pretty to the beautiful way it is packaged. I highly recommend this as a lovely way to try a new craft or relearn a skill from childhood like me.
Lovely!
So thoughtful and beautiful