Pre-Cut Circle Fabric Bundles, Extra Fabric for Kit, 8.5" Circle of Kona, Color Snow
Wishlist
Transfer Pen

Every kit includes a transfer pen.

If you'd like to remove your transfer pen, use discount code: REMOVEPEN at checkout
Gift Wrapping 🎁

Purchasing your kits as a gift? Let me know and I'll make sure they are packaged in such a way that they are gift ready!
Add a gift message

Please use the "note" section in checkout to include a free gift message. When you include a note, the shipping cost is automatically removed from the order.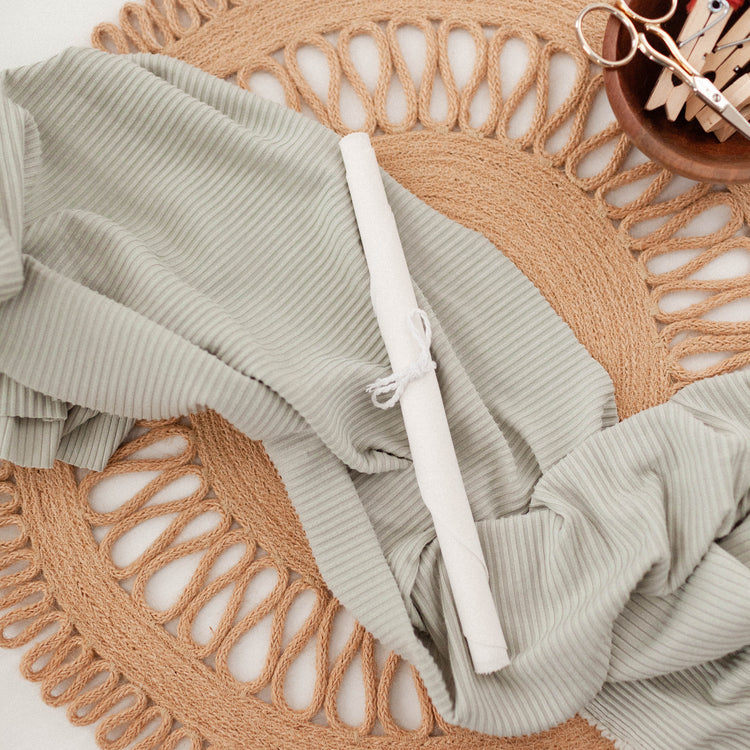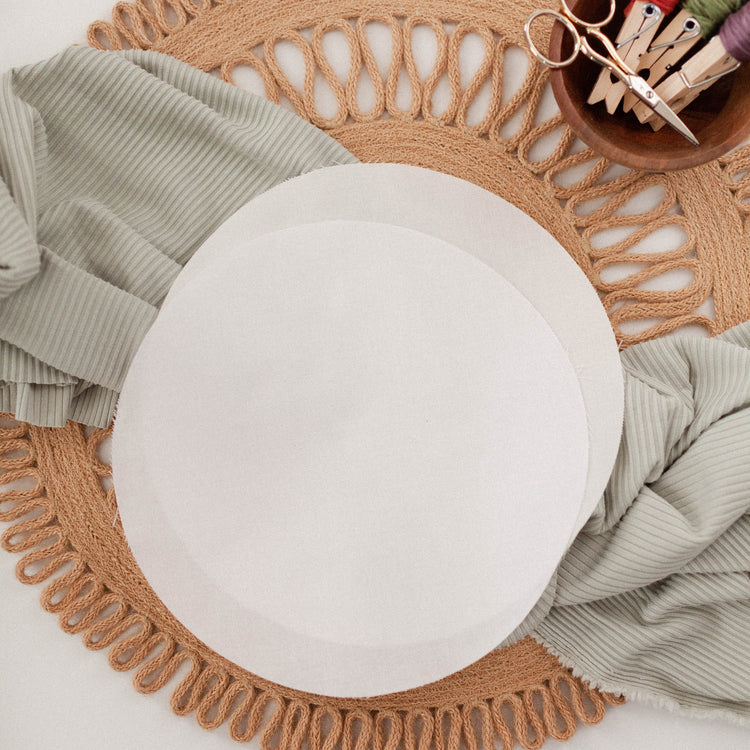 Product Details
If the thought of walking into a fabric store to get just the right amount of fabric cut sounds overwhelming, then the pre-cut fabric bundles are perfect for you!
This bundle also make the perfect addition to a kit so that you can make more than one completed hoop, or to have back up fabric in the case of an accident. 
Included in one bundle is two pieces of pre-cut fabric. An 8.5" circle of Kona Snow and an 8.5" circle of thin white cotton. Both pieces are used in creating one fantastic finished hoop.
Why two pieces of fabric? Using two pieces of fabric helps give your hoop strength so the fabric won't sag, and also helps add a bit of thickness to the back of your hoop—preventing a back that is too see-through. 
This bundle is what I use when stitching every day and also what comes inside every one of my kits. One bundle is perfect for one 6" pattern.
So Convenient!
Buying the pre-cut circle bundles saves me time and they're the perfect size for my embroidery projects!
Circles
So nice and convenient to have
Pre-cut fabric bundle
I think the pre-cut fabric bundle is a fabulous idea. I ordered two recently for tw0 6" projects I was going to do. So quick and easy. One thing I think would be good is if you could also provide some bundles with the felt cut out also for those of us that like to finish our hoops like you do at Abide Embroidery Co.
Excellent!
Love having everything I need just show up at my door. It's gorgeous and the step by step instructions with links to videos are perfect for me as a beginner!
Love these precut circles!
I LOVE that these precut circles are an option!! Well I have a lot of the other supplies on hand, coming across Kona fabric and my little town is pretty difficult. Not only do these pre-cut circles make starting a project super easy, but it took the guesswork out of finding an alternative fabric as well!